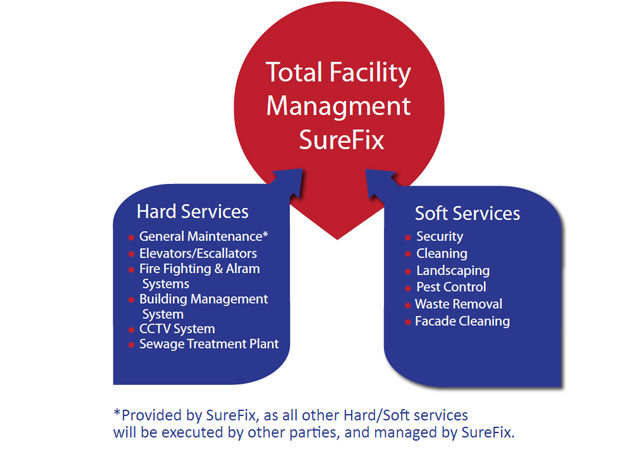 Building Owners
Building owners and landlords are often faced with the difficult task of determining whether it is better to in-source or out-source facility management services for their facilities. The difficulty with in-sourcing is that it requires them to have a wide range of expertise across a many services, hard and soft.
SureFix can help by being the single point of contact between building owners and their service contractors. SureFix will appoint a qualified facility manager who will manage and track/report performance for all contractors.
By allowing us to take over your facility management services, building owners can focus on what matters most: the leasing and marketing activities for their facilities.